ElectroFlare
The patented ElectroFlare is designed as a safe and
dependable alternative to old-fashioned pyrotechnic flares.
ElectroFlare provides easy-to-use visibility for emergency situations.

Protect yourself on the roadside by alerting others to your location or let them know you are in distress and need help.




ElectroFlare Features:
--Sets up quickly and lasts for hours;
--Reliable roadside visibility;
--Alerts passing motorists know that you need help!
--Serves as a visible locator beacon for responders.

Only $29.95 Per Unit - Delivered by UPS Insured GroundTrac.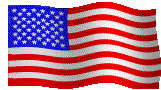 Click on the Waving Flag to See the GOD BLESS AMERICA Site.