Our Employees Seek to Serve You and Your Agency or Workplace.
USCCCN International, Incorporated , its affiliates, associates and its efforts are only as good as the people who work toward its goals and those we serve.

There are a number of USCCCN II team members who not just deserve the credit due them, but have earned more than we can ever express through their own individual dedication and unselfish efforts.

Dr. Greg Reid, Rev. Jim Dracup, John J. McPhillips, Jr., Detective Joseph Hebert, Jr., Doc Marquis, Tony Kail, Dr. Paul Carlin, Pastor Billy Bissell, Rev. Frank Brim, and the "proverbial" cast of thousands!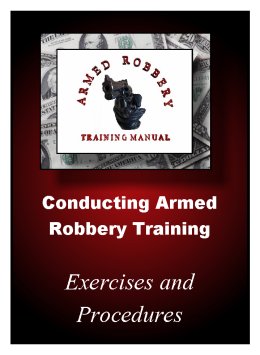 The ARMED ROBBERY TRAINING MANUAL on CD-ROM is comprised of a host of hard-hitting, much-needed chapters addressing timely topics related to Armed Robbery and fot Training Purposes.